Slimjet is een snelle en krachtige web browser die is gebaseerd op de Blink-motor en is gebouwd op de top van het Chromium open source project, dus als u Google Chrome als uw browser hebt dan bent u al bekend met Slimjet.
Slimjet integreert tal van krachtige en handige functies om u te helpen bij het maximaliseren van uw online productiviteit. De browser bevat een groot aantal opties en instellingen om u aanpassingen te laten uitvoeren naar uw eigen voorkeuren. Slimjet behoudt de meeste van de bestaande functies die al in Chrome zitten, terwijl Slimjet er een aantal belangrijke functies aan toevoegd.
De belangrijkste kenmerken zijn:
Intelligente invullen van formulieren.
Volledig aanpasbare werkbalk.
Facebook-integratie.
YouTube-video downloader.
Instant foto uploaden.
Weersvoorspelling.
URL alias ondersteuning in omnibox.
Flexibele webpagina vertaling.
Slimjet is een goed ontworpen browser die u voorziet van veel aanpasbare opties en functies. Slimjet is compatibel met bijna alle plugins en extensies van de Chrome Web Store. Het is gratis voor zowel persoonlijk als commercieel gebruik en draait op Windows XP, Vista, Windows 7, Windows 8 en Windows 10.
Changelog:
16.0.8

Fix a bug with toolbar customization dialog

16.0.7

Fix a few crash cases.
Update toolbar icons

16.0.6

Fix a bug with video recording
Fix compatibility issue with Tampermonkey extension.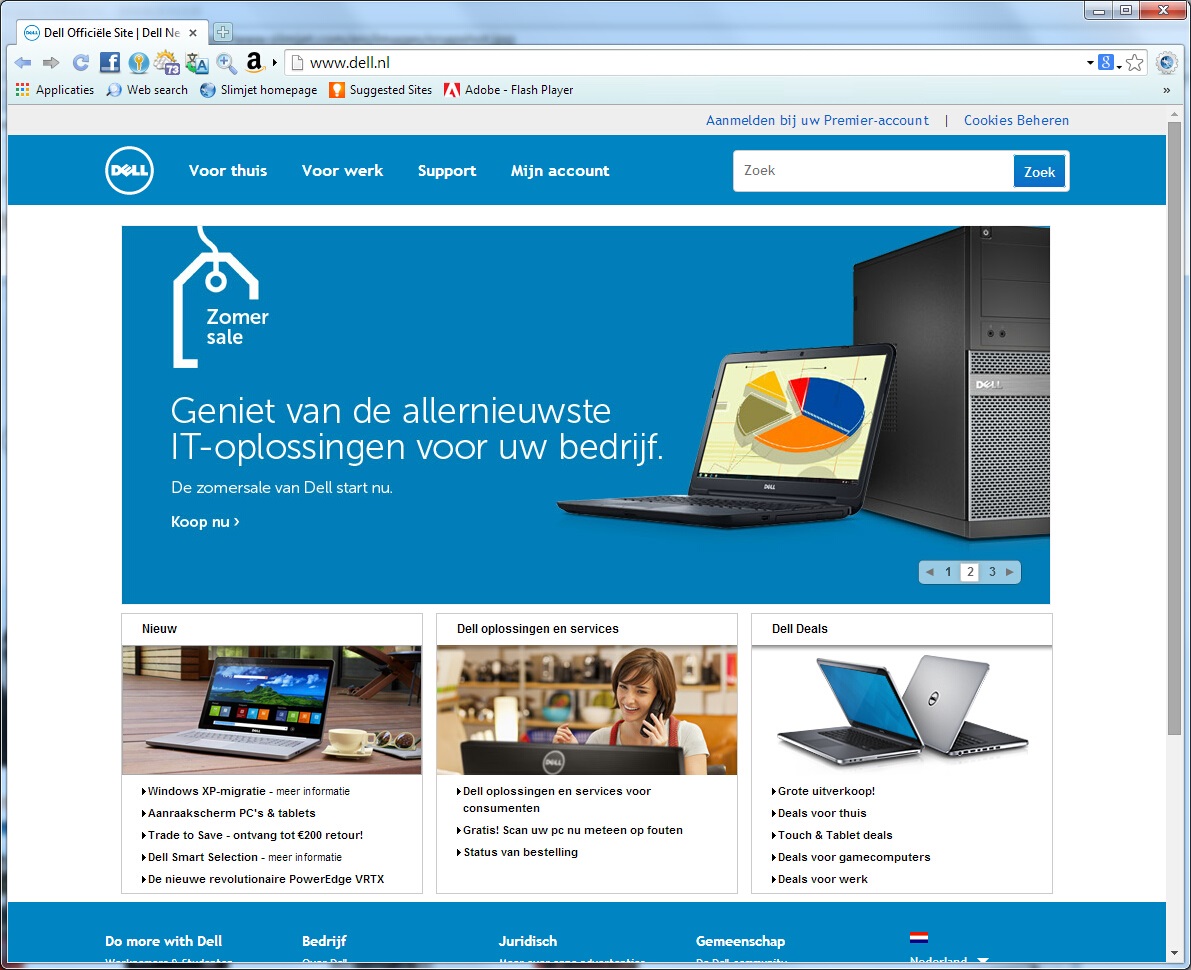 Besturingssystemen: Windows XP, Vista, Windows 7, Windows 8 , Windows 10 , Mac OS X
Website: http://www.slimjet.com/nl/
Download: http://www.slimjet.com/nl/dlpage.php
Licentietype:  Freeware
Bron: FlashPeak Inc