Deze BitTorrent-client heeft ondersteuning voor dht, het downloaden van torrents zonder tracker en het alvast kunnen bekijken van een deel van een film die nog niet volledig gedownload is. Ook is het mogelijk om zelf een torrent aan te maken en te seeden. Daarnaast kunnen ip-adressen worden geweerd en kan er met andere BitComet-gebruikers worden ge-chat. Het programma kan in het nederlands gezet worden.
Changelog: 
GUI Improved: improve context menu of Torrent History list, Torrent Share list and Torrent Collection list.
GUI Improved: add Transmission to allowed client list in Option window.
GUI Improved: improve support for high-DPI monitor.
GUI Bugfix: order disordered when collapse or expand sorted file list of BitTorrent task.
GUI Bugfix: when open directory of a file in sub-directory from the file list of BitTorrent task, incorrect directory opened.
Core Improve: update BitTorrent client identification code.
Core Improve: decrease piece_part file size for BitTorrent task with only part files selected to download.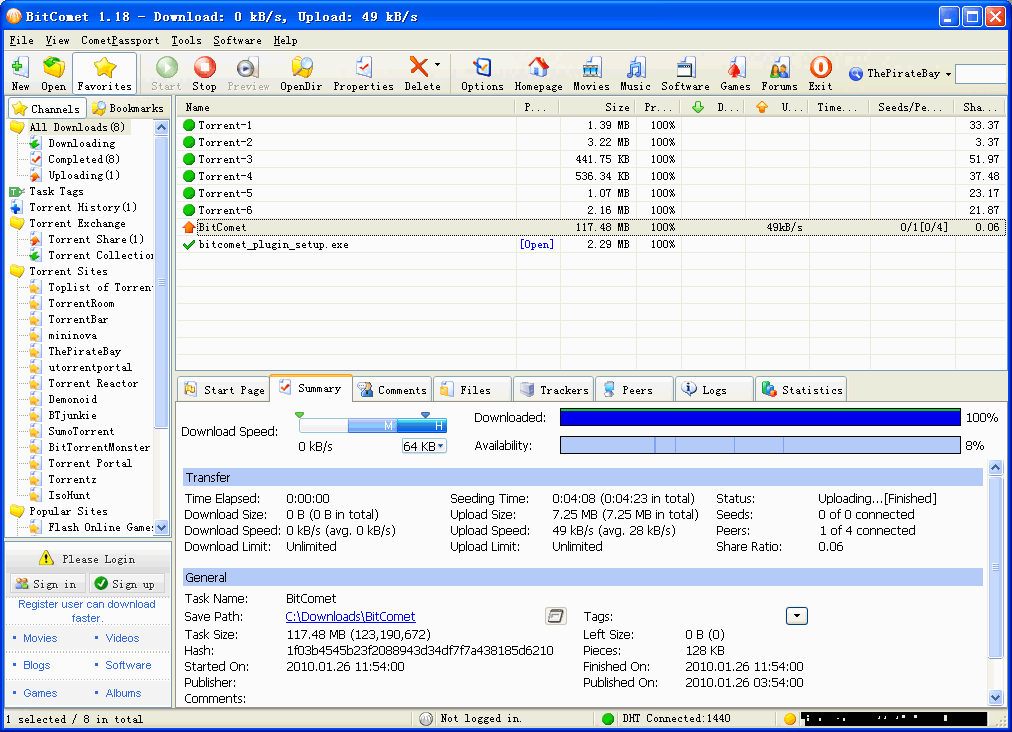 Besturingssystemen: Windows 2000, Windows Server 2003, Windows Vista, Windows XP, Windows 7, Windows 8, Windows 10
Website: http://www.bitcomet.com/
Download: http://www.bitcomet.com/doc/download.php
Licentietype: Freeware
Bron: Tweakers.net